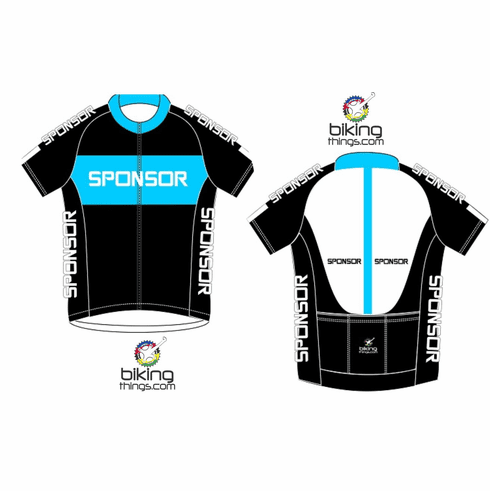 Sky Blue, Black and White Semicustom Jerseys, Custom Cycling Shirt
Sky Blue, Black and White Semicustom Jerseys, Custom Cycling Shirt
Semi custom jersey, PreCustom Bike Jersey
Starting with only one jersey, you can send us your ideas, images or logos and we will create a semi custom design for FREE.
Prices start as low as $30 per jersey
2-5 jerseys $75 each
6-10 jerseys $70 each
11-20 jerseys $65 each
21-40 jerseys $60 each
41 or more even lower prices
Contact us directly for pricing and proposals
sales@bikingthings.com
We can beat any price and our exceptional quality is unbeatable. We use top of the line fabrics, Italian colors inks and Swiss sublimation Paper for the most amazing product.
Features:
- 100% smart fabric for moisture and temperature control
- Full Digital sublimation for softer and smoother finish
- UV ray protection fabric
- All zipper choices available at no extra cost
- 3 back pockets
- Very exclusive designs
Sky Blue, Black and White Semicustom Jerseys, Custom Cycling Shirt, Pre Custom Cycling Jerseys, Semi Custom Jersey and shorts, bike jerseys, cycling jerseys, custom bib shorts, custom race jersey, custom team cycling jerseys, cycling made for small quantities